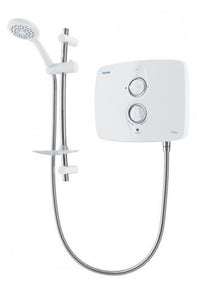 Triton Shower T90sr White 9Kw Silent Running
Available in store only
---
---
Triton's tagline for the Triton T90 SR is "awash with silence" and it certainly lives up to the billing. It is Ireland's first silent running pumped electrical shower.
Delivers a hefty 9.0kws of power for a strong flow of water.
Ideally suited to stud walls as they generally carry less noise or vibrations.
---
We Also Recommend